Fabric capacity has been reached for some of the styles and pre-orders are now closed. Leave your email on the respective product page if you'd like to be notified when our next pre-order window opens.
The Great Outdoors Capsule is conceived from our designer, Alicia's passions: her love of being in nature and a life-changing experience of scaling a mountain.

Working in collaboration with New Zealand based surface designer, Amber Rixon, we translated photos from Alicia's tramping experience up to the glacial lake, Lake Angelus.

This limited edition print is our first custom-print and is featured on all of Esse's best-selling designs. Come with us on a journey and be transported to a place of tranquility in The Great Outdoors.
Take in the expansiveness of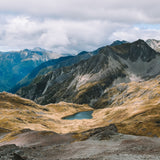 the surroundings experienced;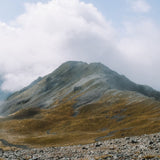 the cold mountain air, and crumbling rock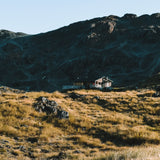 beneath the feet.